Patient Stories
Vaibhavi - Bengaluru (Bangalore)
(Juvenile Idiopathic Arthritis)
Will and the Way
\r\n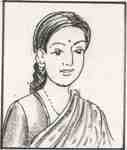 I am Vaibhavi. At the age of 6-7 years, I was a very bubbly and a naughty girl. My mummy says that I was witty and intelligent. However life is not always the same.
My life was very smooth till the age of 20. I learn t dance, music, karate and wanted to learn as many activities as possible but destiny had planned something different for me. At the age of 21, I was diagnosed as a case of rheumatoid arthritis, where all the joints become swollen, stiff and each joint pains for 24 hours. I spent sleepless nights for nearly 34 months. It took me 5 minutes to walk one step, sitting down on chair and the movement of folding the legs used to take me 5 minutes and you can imagine when I had to get up and start walking I used to take nearly 7 minutes. These problems made me feel very embarrassed, the pain was such that you could neither die nor lead life happily. I used to wonder "Why me? What wrong have I done?" Doctors said it might be due to some mental stress. My elder sister was getting married at that time and I could not imagine my life without my only sister who used to protect me all the time and used to care for me. My parents and my sister tried all types of massages and medicines to make me healthy, forgetting about the preparation for the marriage. This, too, made me feel very embarrassed. However my will to be healthy during her marriage made me fit in three months and I danced in her marriage.
I enjoyed this life for 4 more years, worked for Jet Airways and the horrible arthritis struck me again in 1999. I was in Pune at that time and I was treated with high doses of steroids. I did not have any knowledge how harmful steroids can be if taken in high dosage. I started getting deformities in my legs and hands due to aggressive disease although pain had decreased. Each and every person asked me "Did you face this problem since childhood?" And if I said a "No" they looked at me as if I was lying. I had to face a renal failure due to drugs. That was the first time I was admitted to a hospital for 29 days and the doctors had almost given up saying I might have to go in for dialysis. I had to prepare myself to fight for life as I did not want to die doing nothing in life. I faced the challenge courageously and was out of the hospital with all normal reports. Pain recurred on stopping steroids and other drugs. The question remained same, how should I deal with arthritis?
After my experience in the hospital, I realized that I was gifted by God with lot of mental strength and the best parents in the world who were always with me. I joined Yoga classes. Dr. Nagarathna (JIGNI) taught us how to cope with all problems, be it mental or physical. She taught us self healing procedures too. I met various people with different physical and mental problems at JIGNI. People who looked healthy had major psychological problems. We were not treated like patients; each one had their own problems and was helping each other to overcome the disease by self experience. I learn't that each problem should be tackled with patience. Yoga helped me control the damages happening in my joints.
Then one day one of my close friends said, "I think you should get out of all this now. Be self dependent and learn to stay with the problem you have." At that time I felt he was very rude, but then I thought my parents, too, would be very happy to see these changes in me. Though my parents were not ready to my doing a job in such disease condition, they never discouraged me. I gave various interviews and my parents used to sit with me for hours together. I was selected in a company. My parents were very happy. They told me that this will increase my confidence and also that I could leave the job in case it was demanding beyond my health. However my teammates in the company were very supportive and all my friends in the training never made me feel that it is difficult for me to do the job. I did face some challenges like inability to climb a bus or a Sumo. The company arranged an Indica car for me. I was very happy working and the thought of leaving the job never came to my mind.
But as good times and bad times are not for ever, I started having pain in my hip joint. I went through sleepless nights again as the pain was unbearable. I was just unable to cope up with life. I prayed God saying, "Either you take away this life or give me a life which I can lead". I would say, "I have accepted the life with all the deformities. Why this pain again? Now you give me a solution for this pain or let me die." I do not know what happened to me on one day. I called up many hospitals, but was unable to get an appointment. Next day I went to the Manipal hospital with my parents without an appointment and waited for the doctor to be free. At last I was able to meet a doctor. He did my blood tests and Xrays and said that all cartilages of my hip joint were damaged and the only solution is an operation of hip replacement. I wanted to go to one of the best doctors and wanted a solution for the life time. When I consulted at Manipal they said that the hip joint will last for 1015 yrs only and that I will have to go for an operation once again later. I was unable to decide what I should do. Then I came to know about Padmabhushan Dr. K. H. Sancheti from Pune. We went to Pune immediately. Before leaving for Pune, everyone in the office came to see me with a 'get well soon' cake. That was most emotional moment of my life, which made me feel that people love me and they want me. We went to the hospital and my experience there was just great. With the support of my parents, my sister's family and my friends at the office I never felt for even a moment that my operation will ever turn into failure. The operation went on for Three and half hours. I was in pain for about 24 hours after the surgery. They made me walk immediately on the second day. The physiotherapists there were very encouraging. I am very thankful to Dr. Sancheti for giving me a life equivalent to a normal person. Hip replacement was not the only solution as rheumatoid arthritis involves many joints simultaneously. These joints require drug treatment from a rheumatologist. I am grateful to Dr. Shrikant Wagh, who is treating me at present. I have met the best doctor who can understand my condition and my pain. Due to the medicines and the treatment prescribed by him I am recovering from my ageold arthritis. I am feeling very healthy and even my medicines have now been reduced. With all this experience I feel that if a person has will he can win and a person, who shows the will, always gets support from every person in the world. I now walk almost like a normal person. Though I have restrictions and a little pain because the problem is in my blood I feel that I am the happiest and luckiest person in this world. This was all possible because of my family, my doctors and all my friends at company.

And as an old thought- "Where there is WILL there is a WAY"